Reed's Rotunda
some theoretical moments as captured by Reed Roles:
and there's also Reed's Gallery...
A happy brunch at The Patio (Castro District, San Francisco), 1986?
LtoR: Nathan Simmons, George Copanas, Stephen Duddy,
Mark Grady and Reed Roles. Photographer: the waiter?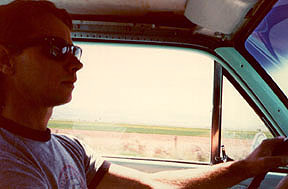 Driving somewhere with friend Robbie in his classic 1965 Ranchero.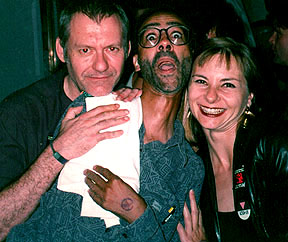 Caught at an Al's Bar theoreitcal:
Reed (what's he clutching?),
Greg Cloud and Bernadette Columine.
Here, Reed caught GLEN MEADMORE
at his record release party ("Chicken 'n' Biscuits")
at Texas Records (Santa Monica) circa 1987.
The costume is an exclusive created by
The House of Van Tyne.
Christian Tuttle, Reed and Robert Berg.
It must have been the year the Pope came to town (1984?).
Paul Sbrizzi and Reed
Portrait of Mark Grady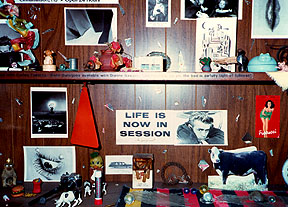 A view of Mark's apartment,
DeLongpre Street, Hollywood.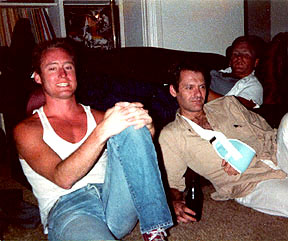 Some days later Reed (center) is back from the E.R. with a dislocated shoulder from an altercation with Mark (left) and Scott Craig (dozing in the back). Some sort of antics ensued after a big dinner party on the street in front of Casita del Campo (Silverlake/L.A.).
continue on
to Reed's Gallery...


> return to the RantRoom Lobby